Production site completed for Natures Menu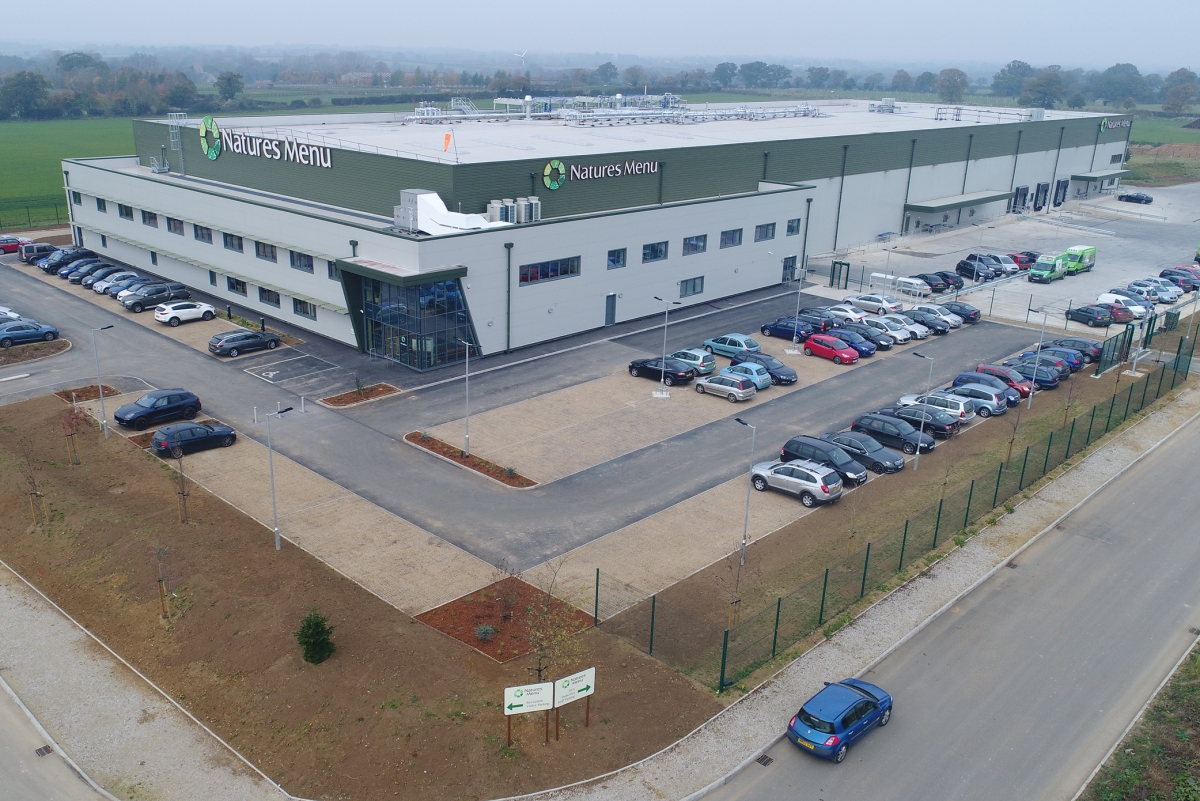 SEH French recently completed a brand new factory for Natures Menu, the UK's leading raw pet food manufacturer.
The £12.5 million project involved the construction and fit out of an 11,000 sqm state-of-the-art facility in Snetterton, Norfolk.
Built, designed and kitted out by firms across East Anglia, the development of the factory has made the most of local expertise. As main contractor, SEH French worked on the construction of the building and interior fit-out, Wisbech Electrical managed the electrical set up and Starfrost Refrigeration from Lowestoft provided the refrigeration and freezing technology.
Simon Girling, Managing Director from SEH French, one of East Anglia's leading construction firms, said: "This project represents a truly collaborative effort. Throughout the construction phase we worked closely with Natures Menu, the designers and the local supply chain to develop a state of the art facility which could be handed over and commissioned swiftly, ensuring a smooth transition from the old premises and minimising production downtime."
Craig Taylor, Managing Director and Owner of Natures Menu, said: "We're delighted to have opened our doors to the new factory – all of our staff are now successfully relocated into the new offices and our production is well underway on the factory floor."
Watch the video here: