Simon talks about his year as NFB Chair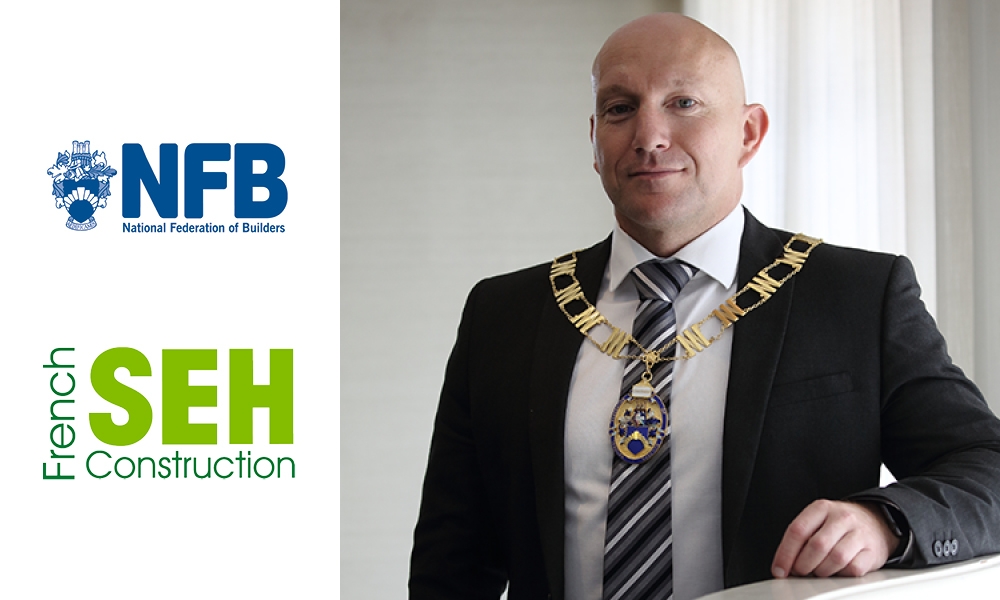 Our Managing Director Simon Girling has been an active member of the National Federation of Builders (NFB) for over 15 years, and recently completed a year as National Chair.
When taking the role on, he pledged to concentrate on tackling the industry wide skills shortage and ensuring fair payment for builders throughout supply chains. Reflecting on the past 12 months, Simon talks about the progress the NFB made under his chairmanship, and sets out their plans for the coming year…
Q: Why did you put yourself forward for the role of NFB Chair?
A: I've been involved with the NFB for many years, and served as chair at local and regional levels, so becoming national chair was a natural progression for me. Along with the Chief Executive Richard Beresford, I think it was felt that my industry experience with SEH French, a true SME organisation, would be of real benefit, helping to deliver ongoing support to NFB members and helping to address the matters of utmost importance to them in the industry.
Q: What does the role involve?
A: Essentially, the role is about addressing the key challenges and issues faced by SME's in the construction industry, and working closely with Richard, the NFB Team and the board to guide, advise, and instigate change.
It's also about ensuring our members have access to the right support, guidance and advice so they're able to overcome those issues.
Q: What were the highlights of your year as Chair?
A: Despite uncertainty around the economic climate, the NFB was really proactive last year and we managed to secure increased training funding for our members, thus providing them with greater opportunities, and also negotiated an exclusive collaborative arrangement with the Considerate Constructor's Scheme, thus making it more accessible to some of our smaller member organisations.
Whilst the challenges regarding the construction skills gap and fair payment for SME's continue, we increased engagement with central and local government on these subjects, and from the general election manifestos published earlier this year, it would appear our efforts have started to pay off, although there's still some way to go.
Q: What is the NFB good at?
A: The NFB is really good at engaging with industry stakeholders to lobby for matters that allow our members to do business. It also has renewed emphasis and sharper focus on member's needs, and securing increased funding for training is a great example of that.
Q: What could it improve on?
A: The support and guidance offered by the NFB is outstanding, and I hope it continues to work hard to improve the membership offering year on year. It has made great progress with key issues recently and it must make sure it continues to focus on member engagement to understand the ever-changing demands presented by the industry.
Q: What was your greatest achievement during your year as Chair?
A: It is always difficult to capture a moment in time, as some of the things we started during my 12 month tenure haven't come to fruition just yet. The achievements such as increased funding for training, collaboration with the Considerate Constructors Scheme and a new website have all been important for the NFB but it would be wrong for me to claim the glory, as they have been achieved due through the hard work of the entire NFB team and the Board.
Q: What does your year as outgoing chair involve?
A: I'll continue to support the NFB national executive board in my role as past national chair, and hopefully I can assist our new Chair, Clare Watson, with advice and guidance gained from my own experiences. However I'm sure Clare won't need much advice and will be fantastic in the role with her undoubted enthusiasm and passion for the NFB and its members.