Library built by SEH French is opened by celebrity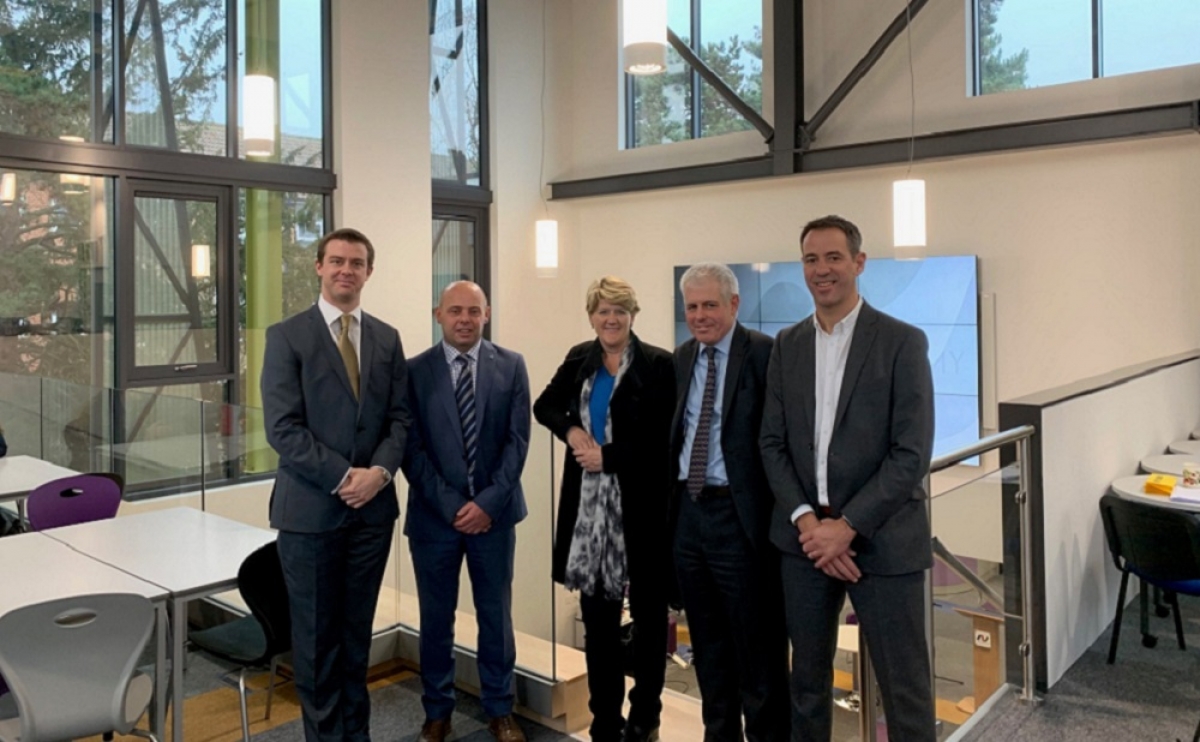 Pupils at a West Suffolk school will benefit from a brand-new, state-of-the-art library housing 20,000 books.
Ipswich-based construction company, SEH French, built the library at Newmarket Academy which was officially opened by TV presenter Clare Balding.
Simon Girling, director of SEH French, said: "As part of the project, we built a steel frame extension to upgrade the existing facilities and create a state-of-the-art new library which is now home to 20,000 books – more than any other school library.
"We created two standalone areas for quiet space and teaching facilities.
"We are thrilled that the amazing new library will benefit so many schoolchildren."
The library was designed by Wincer Kievenaar Architects and funded by a generous donation from Godolphin.
Renowned presenter and author, Clare Balding, was the guest of honour at the opening which featured a special morning of literary-inspired events attended by local primary school pupils and dignitaries.
She also unveiled a plaque to commemorate the occasion.
She said: "I was delighted to open this new library at Newmarket Academy.
I love going to schools and it was so uplifted to hear the pupils talk about why they love reading.
"It is impressive to have some 20,000 books but there is also some fantastic natural light, break-out areas and spaces to read in private."
Nick Froy, headteacher of Newmarket Academy, said he was delighted and thrilled to welcome the famous presenter and author.
He added: "This library is an incredible community asset for our students as well as local primary schools.
"It wouldn't have been possible without the generous donation from Godolphin, who have been such strong supporters of the Academy and local education.
"We would also like to thank Clare Balding for officially opening the library and the hard work of all our staff – especially our librarian Nikki Johnston."