Newmarket Academy
In August 2019, SEH French completed the construction of an all-new library building for Newmarket Academy in Suffolk.
Designed by Wincer Kievenaar Architects and funded by a generous donation from the Godolphin racing stable in Newmarket, SEH French led the construction of the stunning 20,000 book library.
The work, completed in 38 weeks, included installing an imitation-gold steel frame which incorporated metal decking at first floor and roof level.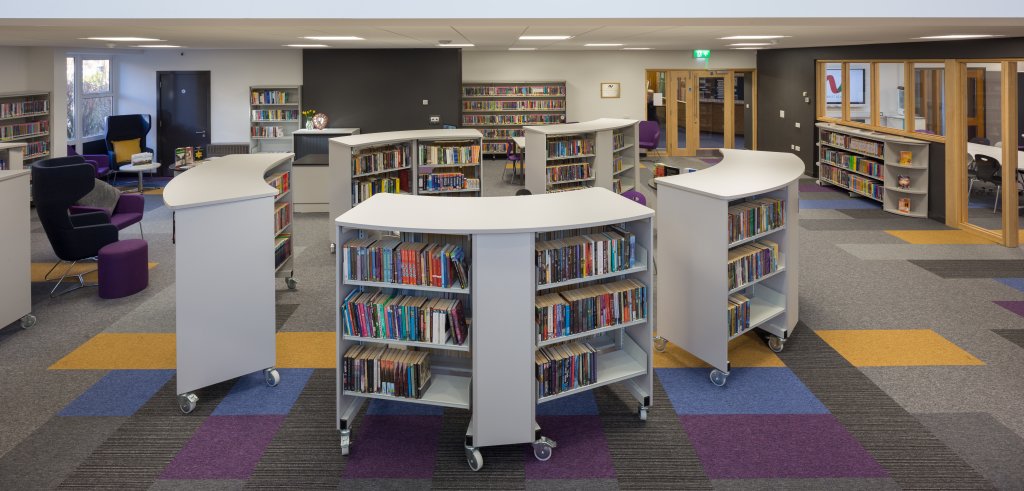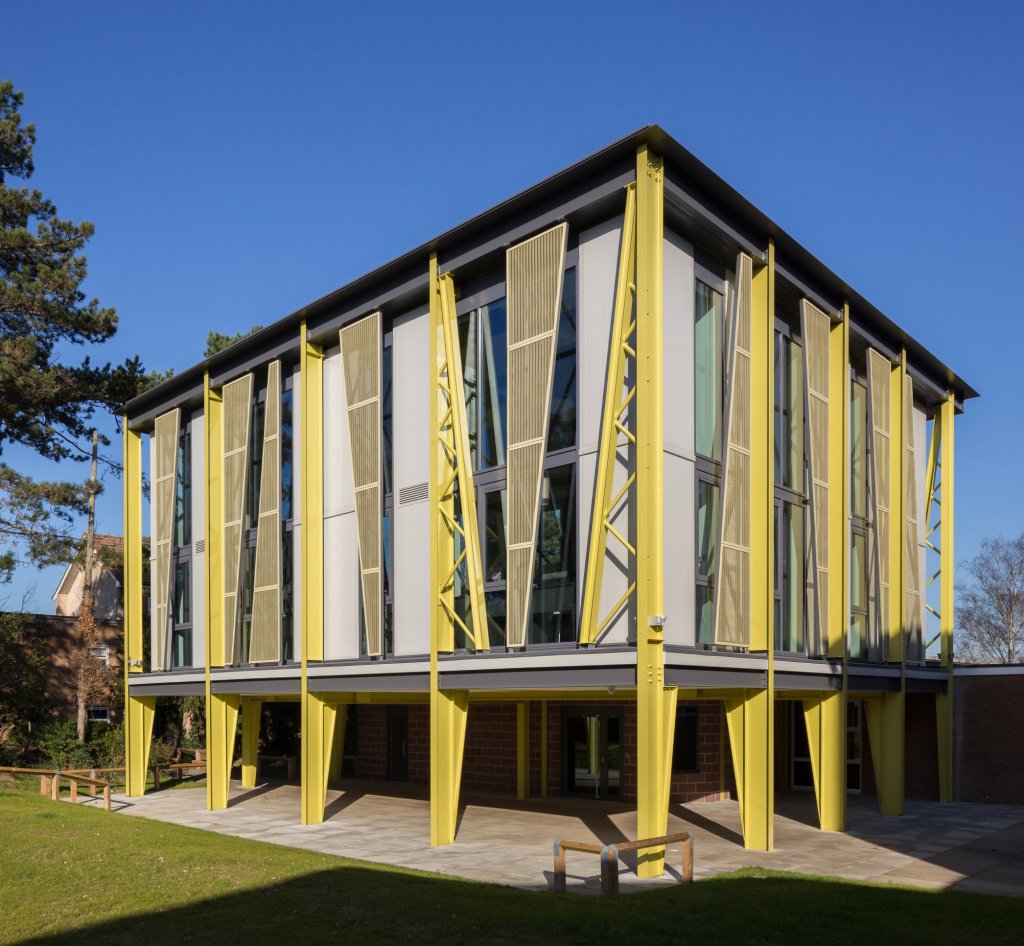 The new library building features a terraced seating area connecting the existing library to a new first floor, with an undercroft area beneath.
Inside the new building, striking multi-coloured acoustic baffles are suspended from the underside of the first-floor roof structure. Full-height windows fill the library with natural light, providing a bright and engaging reading environment for students.
Angled slatted sunshades add a distinct dimension to the exterior of the building, with the exterior colour scheme of the new library consistent with its interior.
Working in the heart of an active school environment comes with its challenges. SEH French overcame such health and safety and environmental risks by ensuring that every stage of our project was meticulously planned and coordinated by our team, in conjunction with our supply chain. Such planning ensured the safety of the site personnel and the staff and children alike, while minimising disruption to the school's everyday activities.
While leading the project, we remained in regular communication with the academy to ensure that they were always aware of our next steps. Effective cooperation with the academy and subcontractors involved with the build led to a successful overall project.
The library was officially opened by TV presenter Clare Balding in December 2019.

The overall SEH French experience has been fantastic. We would not hesitate to recommend the company to anyone considering using them. Really impressed.
NICK FROY, NEWMARKET ACADEMY