Vajarasana Retreat Centre
The beautiful building at Potash Farm in Walsham le Willows is home to the Vajrasana Buddhist Retreat Centre – and has been for more than a decade.
The project involved construction of new buildings clad with charred timber, these wrap around two courtyards which create a direct link to the communal living area, dining room and bedroom pods.
The buildings are a mix of single storey modular living accommodation and double height communal/kitchen area, pitched roofs allow light and air into the room, providing a generous sense of space.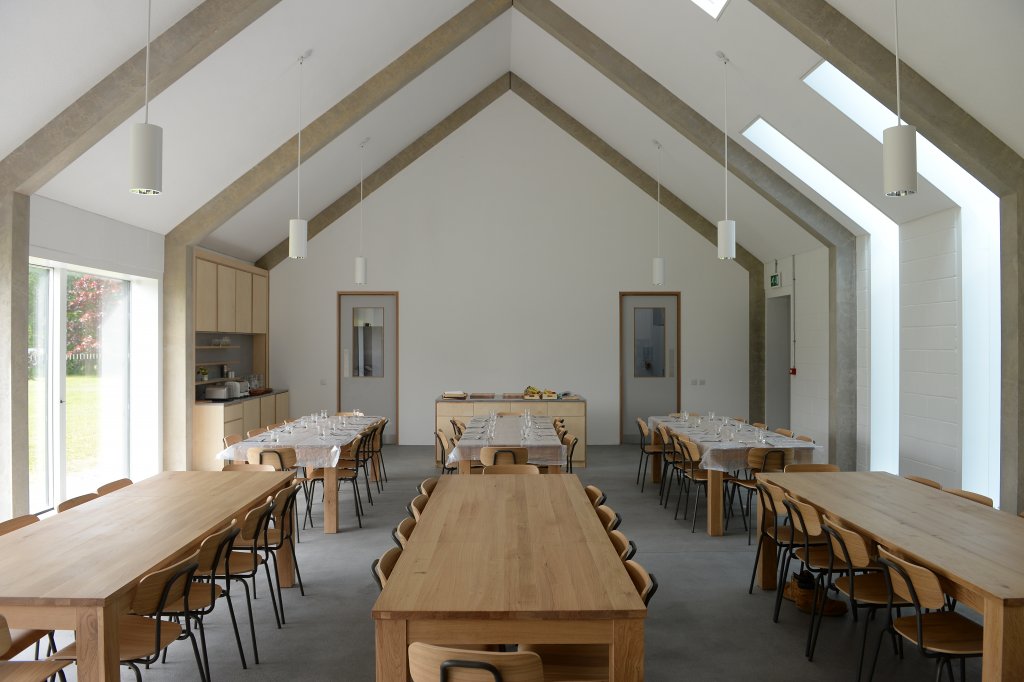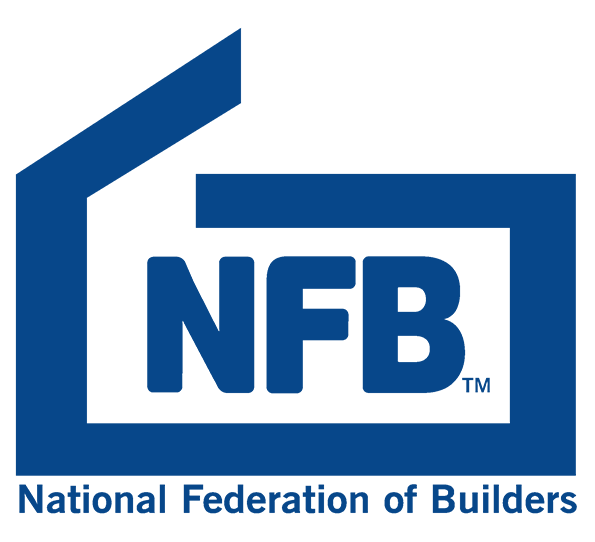 NFB New Build Project of the year awards
Highly commended

RIBA East and National Awards
Building of the year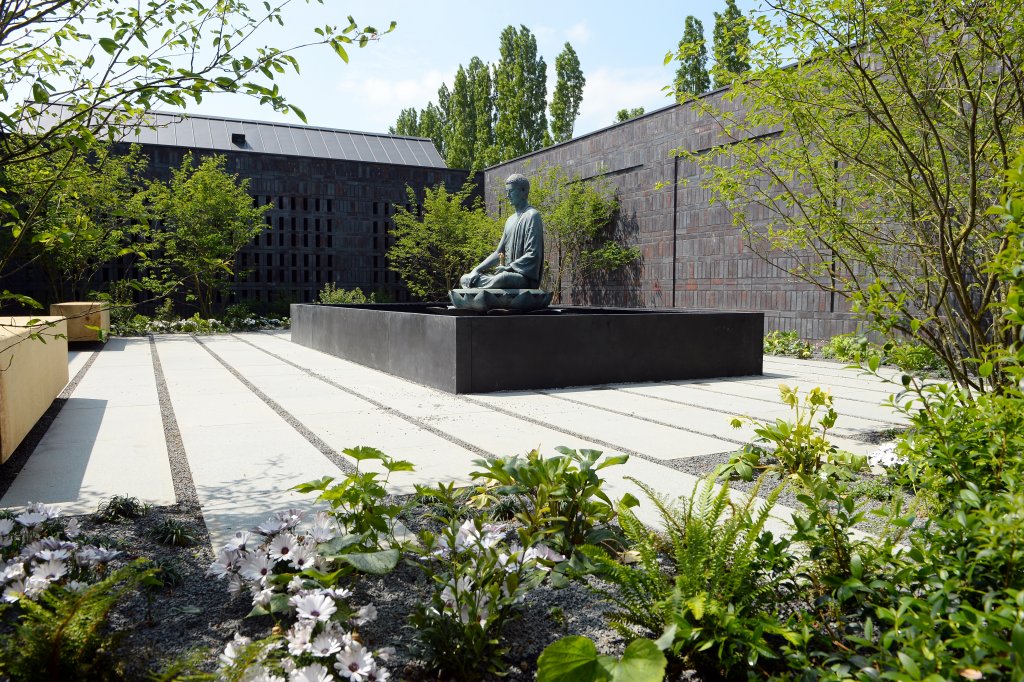 The shrine room is linked by way of covered walkways allowing easy flow between the spaces. The scale and massing are not higher than the existing farmhouse which was also refurbished.
The client's vision was for a serene, beautiful centre that improves health and wellbeing, and enhances the spiritual life of the community.
This is achieved with the scale and quality of the new buildings: simple materials and local techniques. A dark, multi-toned brick envelops the shrine room, meditative Stupa courtyard and serene Akshobya courtyard. Quite simply the architecture fades into the background, allowing your mind to concentrate on higher things.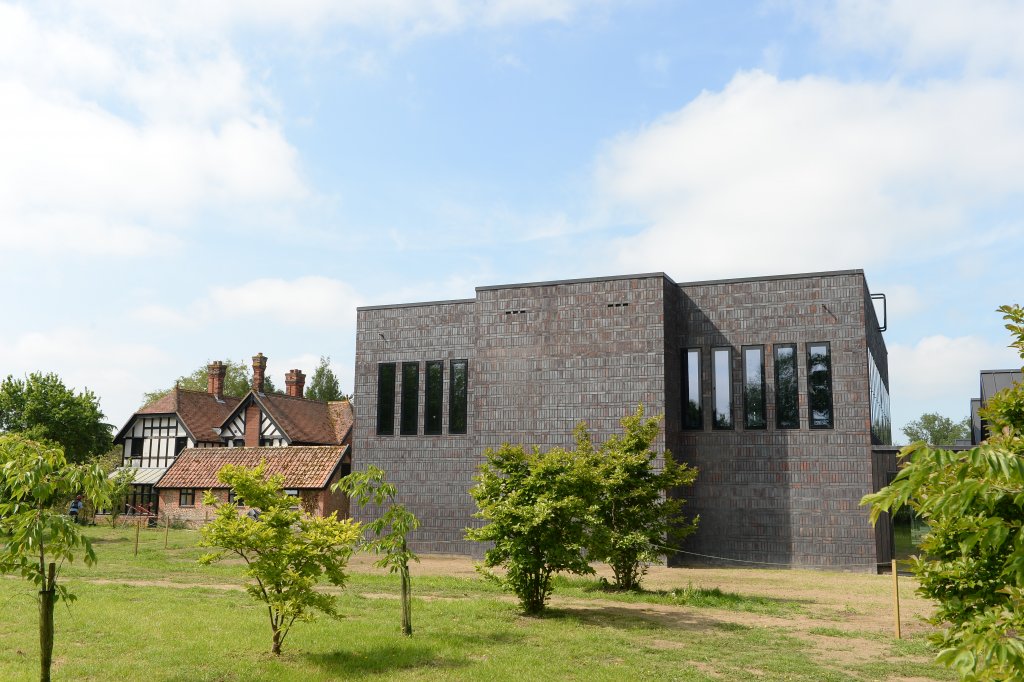 It has been an absolute pleasure working with SEH French. The team on site entered into the spirit of a very special project in a way that I don't think I have ever experienced before.
CINDY WALTERS, WALTERS COHEN ARCHITECTS