Cockfield
SEH French was involved in numerous phases of the development at Cockfield on behalf of Orwell Housing.
In February 2020, we began work on Phase 1 to construct 12 affordable houses and flats. Additionally, we built six shared ownership dwellings and provided new access roads and infrastructure to the residential area.
Phase 1A of the project saw the team construct three modern bungalows from May 2021, as well as the necessary infrastructure.
In April 2021, Phase 2 of the development started to provide 11 new private dwellings. This is due to be complete in March 2022.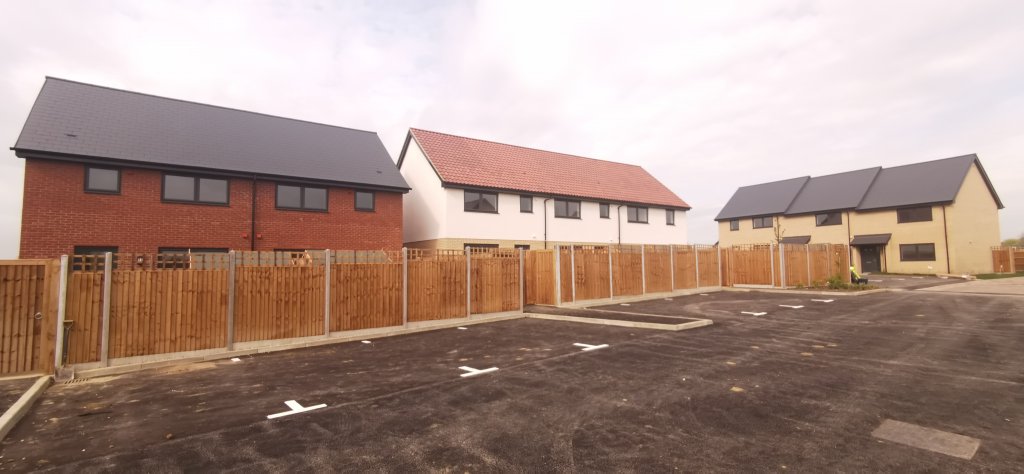 Phase 1 – construction of 12 affordable houses and flats, plus six shared ownership dwellings, including all new access roads and infrastructure
Phase 1A – construction of three new bungalows and infrastructure
Client: Orwell Homes and Babergh District Council
Programme: 18 weeks
Value: £523,000