Cockfield
SEH French has been involved in numerous phases of the development at Cockfield on behalf of Orwell Housing and Babergh District Council. The project has helped to meet the housing needs of the local area.
In February 2020, we began work on Phase 1 to construct 12 affordable houses and flats. Additionally, we built six shared ownership dwellings and provided new access roads and infrastructure to the residential area.
Phase 1A of the project saw the team construct three modern bungalows from May 2021, as well as the necessary infrastructure.  
In April 2021, Phase 2 of the development started to provide 11 new private dwellings for the open market. This part of the project was completed in May 2022.
Soon after the completion of the second phase, we began Phase 3 of the project. Once finished, it will see an additional 13 modern homes available on the open market. These will consist of detached, semi-detached, terraced properties and three detached bungalows. Additionally, it will also include required drainage and infrastructure works.  
Phase 3 of the Cockfield development is expected to be complete early 2023.
All properties have been designed by Rees Pryer Architects, with structural engineering completed by Canhams, and quantity surveyed by Hyams QS Ltd.
Neil Pryke, Contracts Manager at SEH French, said: "It's been great to see this project develop into a modern and attractive place to live.
"The team at SEH French and the companies we've worked alongside have done, and continue to do, a fantastic job on this development."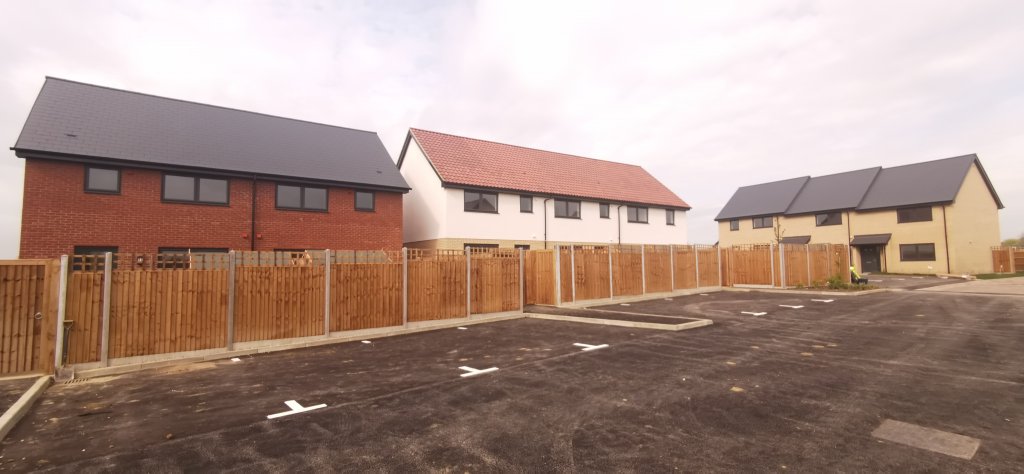 Phase 1 – construction of 12 affordable houses and flats, plus six shared ownership dwellings, including all new access roads and infrastructure
Phase 1A – construction of three new bungalows and infrastructure
Client: Orwell Homes and Babergh District Council
Programme: 18 weeks
Value: £523,000