Burwell Fire Station
The project involved the construction of a new single storey fire station, with appliance bay, ancillary spaces and training tower.
The main building was constructed from traditional masonry clad with a metallic rain screen system providing a clear contrast with the appliance bay which utilised a steel frame structure clad with masonry alongside a training tower mocked up to represent a residential house. The scheme utilised an insulated single ply system installed on timber easijoists in a flat and mono-pitch arrangement.
External works included significant concrete hard standing and heavy duty drainage to accommodate fire appliance equipment.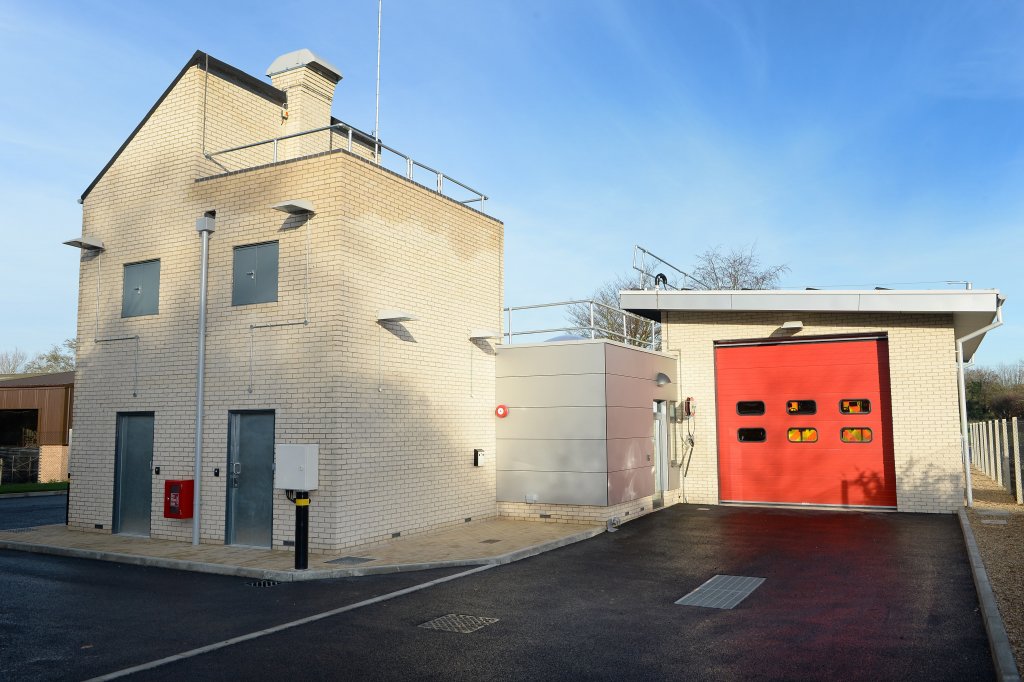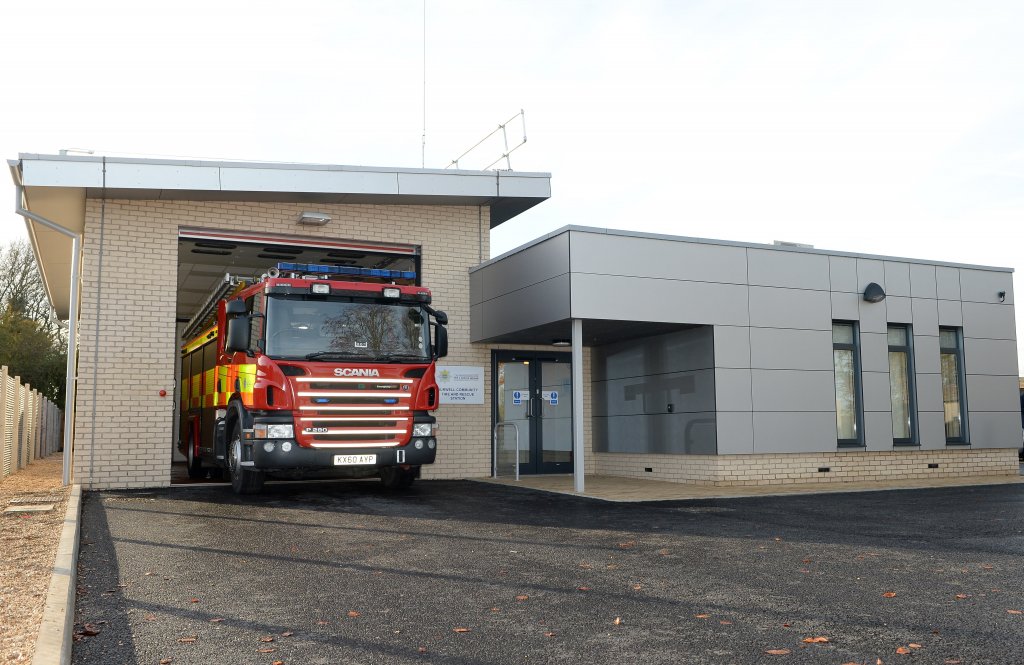 Programme: 44 weeks
Location: Burwell, Cambridgeshire
Value: £900,000
Architect: Ingleton Wood