Work starts on Framlingham College 'Early Years' building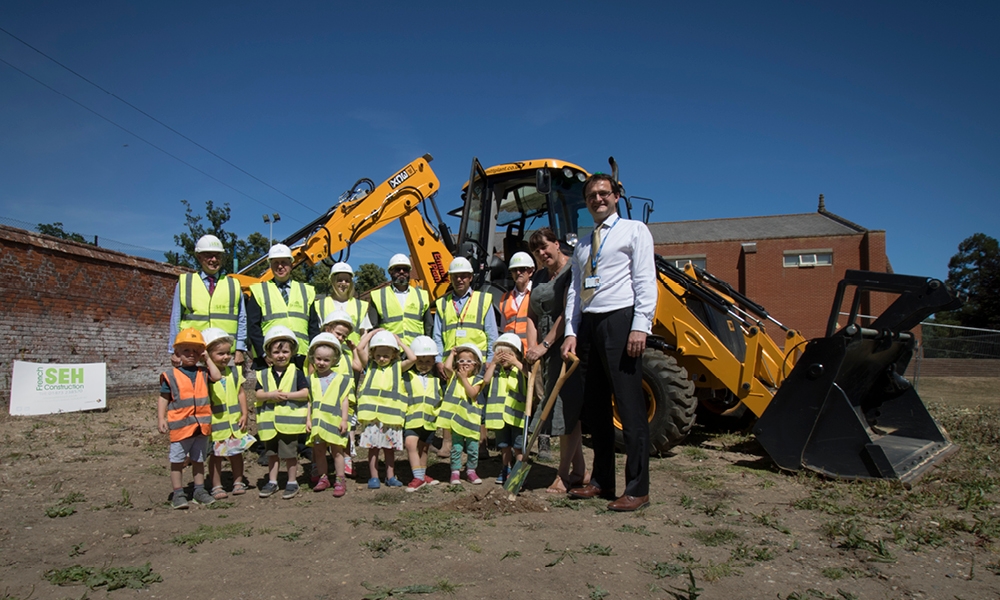 SEH French have recently been awarded a contract to construct a new 'early years' building at Framlingham Prep School.
The team marked the start of construction with a ground-breaking ceremony this week, using a shiny new JCB 3CX supplied by SEH French's sister company Emmitt Plant.
Designed by architects Concertus, the single storey building will house state-of-the-art learning spaces and nursery areas for pre-school children.
Simon Girling, Managing Director of SEH French said: "Having built the Sixth Form Centre extension back in 2015, we're delighted to be working once again with Framlingham College and Concertus."
Photo L-R: Andrew Payn, Framlingham College; David Garrard, Katherine Williams and Darren Fellowes, Concertus; Neil Pryke and David Rhymes, SEH French; Ruth Steggles and Matt King, Framlingham College; Children of Framlingham College Prep School Nursery.