SEH French proud to support St Elizabeth Hospice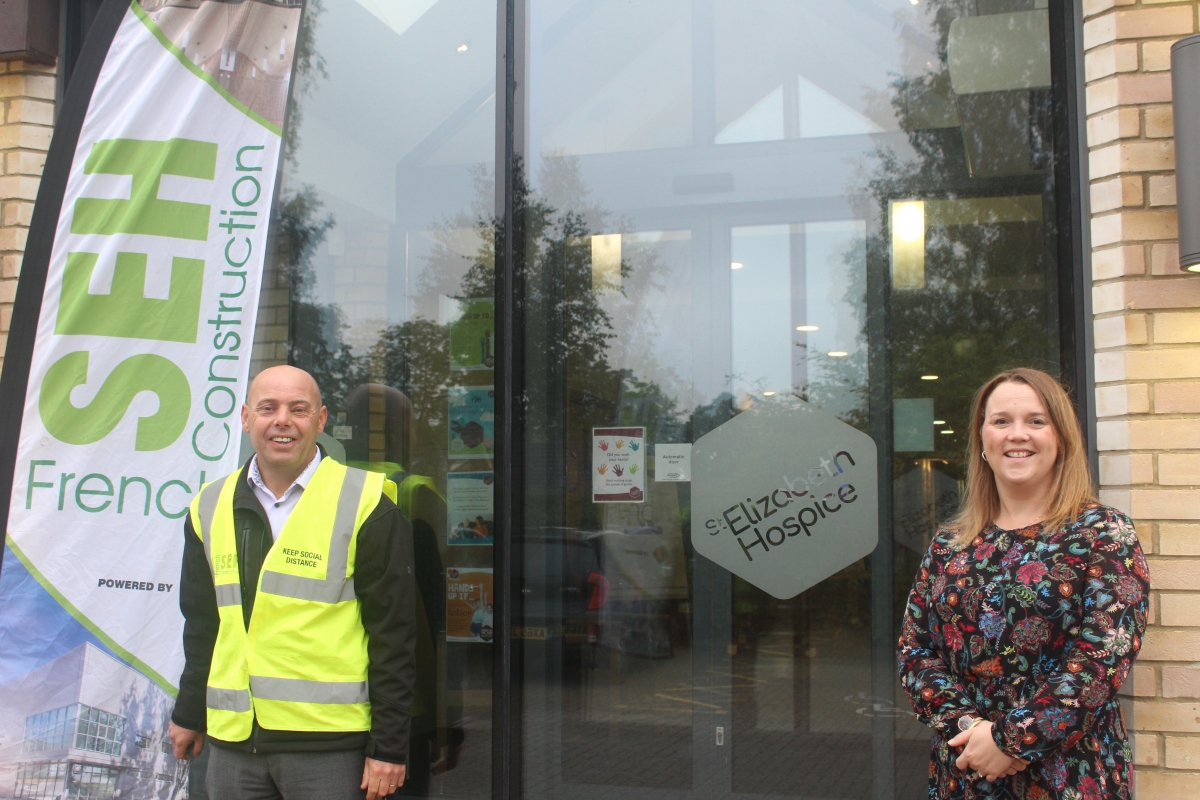 A leading construction firm has given a Suffolk charity a much-needed boost during the coronavirus pandemic.
SEH French, based in Ipswich, has donated money to St Elizabeth Hospice to become the headline sponsor of the charity's Sunflower Memories appeal.
The event sees the hospice garden filled with yellow sunflower-shaped markers, each bearing the name of someone to be remembered.
Neil Pryke, contracts manager at SEH French, said it is important to support local charities which provide a vital service to so many people.
He added: "We are proud to support St Elizabeth Hospice and their wonderful Sunflower Memories event.
"Unfortunately, many of us know of a loved one, relative or friend who has received care at St Elizabeth Hospice. Both my father and mother-in-law were patients there.
"Everyone understands and appreciates the amazing job the hospice does; the team are absolute angels."
SEH French has also donated PPE equipment including gloves and masks for hospice staff to wear.
The Hospice improves life for people with a progressive illness, and each year, the hospice needs to raise £10.5million – of which 75% comes from fundraising from the local community.
Liz Baldwin, interim corporate fundraising manager at St Elizabeth Hospice, said: "We are so grateful for the support of SEH French during these incredibly challenging times for us.
"We are delighted that we can go ahead with our Sunflower Memories event on August 2 which will see sunflowers dedicated in memory of a loved one, displayed in wheelbarrows around our garden.
"If the social distancing measures are still in place, we have plans to hold the event virtually."