SEH French raises more than £2.6k for dementia charity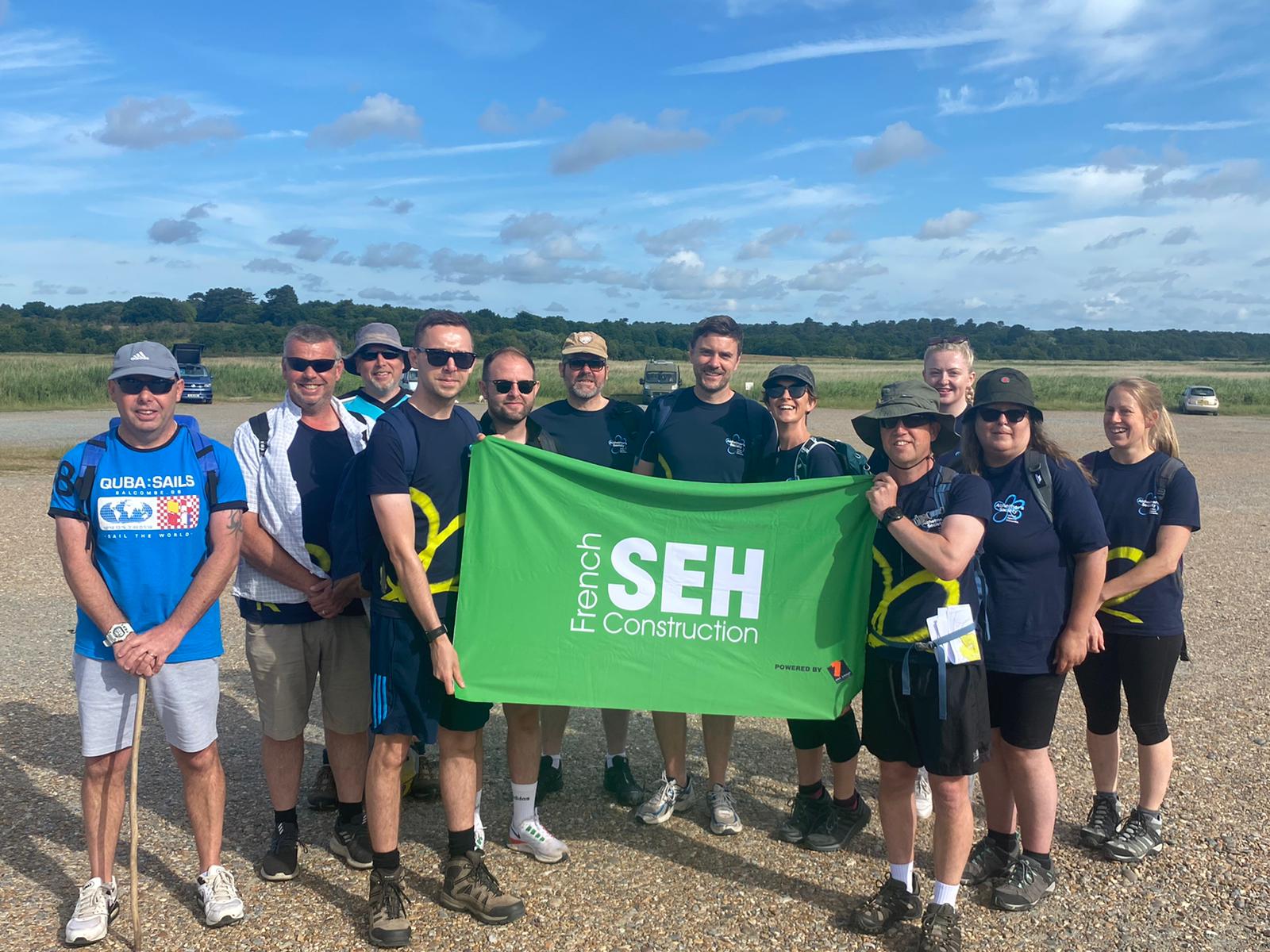 The team at SEH French is delighted to have raised more than £2,600 to fund dementia research and support, over three times our initial target.  
A team of 12 from the company completed an 18-mile walk on 25th June in aid of Alzheimer's Society.  
While we had hoped to raise £750, we have more than tripled the amount to £2,610. However, donations are continuing to be accepted via our JustGiving page.  
The challenge was arranged by contracts surveyor, Sam Clark, and bid writer, Heather Bryan.
Mr Clark said: "We are incredibly proud and grateful for the amount we have raised for Alzheimer's Society, thank you to everyone who has donated.
"Several of us at SEH French have experienced the heartbreaking impact dementia can have on people and their loved ones, so it's a cause very close to our hearts.
"We have seen first-hand the difference the charity makes to people living with dementia, so we hope the money we've raised will help them continue their invaluable support and research." 
The walk saw the team complete an 18-mile round-trip from Dunwich, passing Sizewell, Leiston Abbey and Minsmere.
Heather said: "Everyone has been training exceptionally hard to be able to give their all to this challenge, and we have all done a fantastic job.
"While it wasn't easy, the feeling of knowing you are raising money for such an important cause is unbeatable.
"We have been blown away by the support from the public and fellow companies. Thank you to everyone who has supported our challenge."
The money raised will help Alzheimer's Society continue their work by funding things like training, resources, research on donated human brains and time on specialised microscopes used to recreate brain cells.
If you are able to donate, please visit our JustGiving page: www.justgiving.com/fundraising/seh-french